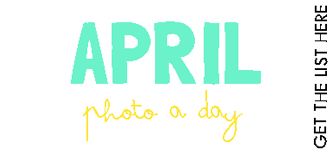 22. Blurry: How can you get creative and make your photo blurry? Move your camera quickly, or have your subject move quickly past the camera. This should be fun!
Неясно / Замъглено
Тук, колкото и да се старах и да тичах след тези хора, снимката пак не стана както исках - както трябваше -т.е. размазана.
Просто фотоапаратът е страхотен!
/ Фук-фук!/
Nostalgia Challenge +

Разбира се още много неща исках да напиша за музикалното предизвикателство на Кати, но времето бе малко.

През изминалата седмица аз се опитах да представя моята страна с един чудесен букет от песни. Исках да привлеча вниманието на моите прекрасни английски дами. Исках те да научат нещо повече за културата на моята родина.

Бях в трети клас, когато една моя съученичка дойде разплакана на училище. Тя каза, че нейният любим изпълнител Джон Ленън е бил убит. Учителката каза, че и тя много го харесва и обожава песните на Бийтълс. Часът този ден бе посветен на тази група, а аз за първи път чух техни песни!

Години по-късно - в математическата гимназия, благодарение на моите съученици аз открих Пърпъл, Рейнбоу, Кисс и т.н. А Фреди Меркюри за първи път гледах по телевизията в дует с Монсерат Кабайе - Барселона.



Of course many things I wanted to write about musical challenge Kathy, but time was less.

Last week I tried to represent my country with a great bunch of songs. I wanted to capture the attention of my wonderful English ladies. I wanted them to learn about the culture of my country.

I was in third grade when one of my classmates came to school crying. She said that her favorite singer John Lennon was murdered. The teacher said that she liked him a lot and loves the Beatles songs. Time this day was dedicated to this group, and I first heard their songs!

Years later - in the mathematical school, thanks to my classmates I discovered Purple, Rainbow, Kiss, etc. A Freddie Mercury for the first time I was watching a duet with Montserrat

Caballé

- Barcelona.
И аз посто се влюбих в него..
And I just fell in love ..