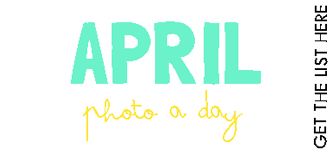 25. Life is…: How is life today for you? Hard? Beautiful? Wonderous? Exhausting? Express it in a photo.

"Life is what happens while you up to other plans."
John Lennon
***
"В средата на следващия месец блясъкът на френското кабаре ще се пренесе на родна земя, за да се потопят българските ценители на женската красота в магията на развлекателните програми от 19 век. "
- http://www.bnews.bg
" In the middle of next month /
May 17 and 18/

, the brilliance of French cabaret / Crazy Horse/
will be transferred to Bulgaria to immerse Bulgarian connoisseurs of female beauty in the magic of entertainment programs of the 19th century.
"
AND ...
Tomorrow

-

musical "

Chicago"!
И така аз избрах това:
So I chose this:
Lucky Snapping in 2013
The April Quotation
" Make rest and refreshment a necessity, not a luxury."
"Почивката и ободряването са необходимост, а не лукс."
Dream of summer holiday in Greece ..
Тук трябваше да има картичка, свързана с Гърция, но уви - ще почака още малко.
Ето снимки от моето днешно освежаване / без снимка на сладоледа, който изядох!/:
"April brings the primrose sweet,
scatters

daisies at our feet.
"