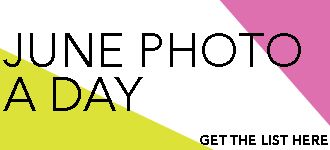 18. Street: Take a photo of a street-scape.

19. Currently reading: Are you in the middle of a great book? Reading a sign on the street? Or a great blog? Share.
Заедно с Влади, в къщи четем " До Чикаго и назад". Това е задължителна книга за 7 клас.
Together with Vlady, at home reading "To Chicago and Back". This is a must book for 7th grade in school.
Interestingly, the book starts with
PART ONE
In Paris ... But, you will say, why start from Paris. Why?
To Chicago & Back (Bulgarian: До Чикаго и назад) is a book written by Bulgarian writer Aleko Konstantinov in 1894, describing his journey from Bulgaria to the United States. Most of the book describes his stay in the United States, especially Chicago but also talks about other sites such as Niagara Falls, among others.
And more
"... I approached the clerk. He asked me how it is my name. When he heard surname ending with "Off", he blurted, "You're Russia?"
- No, I'm Bulgarian.
-!
- Bulgarian I am! From Bulgaria.
-??!
- Balgérien! - I cried more emphatically , since this American began to irritate me. Is he deaf? - Balgérien!
- Hungary - he corrected me.
- What kind of you Hungary! Bulgaria on the Balkan Peninsula. - I was angry, then became my funny ..
I took the map of Europe and pushed my finger in Sofia.
- Оh, уеs, Тurkeу; аll right!
- But, sir - I protested. He doesn't want to hear me. He made me a Turk.
..."
***
Rosy
My

country
today