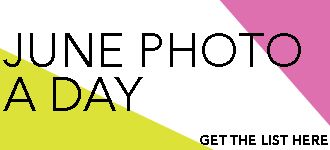 10. You!: Show us you. Be discreet if you like. Or take a selfie. Or a photo of an old photo. Anything. Just show us
Едно телефонно обаждане днес преобърна деня ми и ме изпрати скоропостижно при майка ми. Там вече беше сестра ми. За щастие притесненията ни са били напразни - майка ми просто се разхождала навън преди обяд.
Сутринта сестра ми й позвънила - майка ми се объркала - натиснала някакво копче / по нейните думи/ и пуснала телофона в джоба си. Сестра ми чувала странни звуци - помислила, че майка ми пак не може да говори / както при втория инсулт / и се панирала! Когато отново я набрала - мобилният й телефон бил изключен.
...
Така и така бях в апартамента на моите родители - реших да направя снимка на този мой портрет от детската градина. Много си се харесвам - леко намръщена, а куклата стисната здраво - като пушка! Борба за играчки!
Този ден, пълен с емоции, ме изтощи напълно - и ето почивам си - идеално за темата на Анне тази седмица! Ако бях видяла думата, която Анне предложи - RELAX - просто щях да кажа на сестра ми -
" Споко! Изчакай малко - пак ще я търсим! Разхожда се някъде! Може просто да си е забравила телефона. Сигурно за обяд ще се прибере!"
Обаче ние - ГАЗ към вкъщи! Добре, че има колеги, които да помагат!
Затова сега си повтарям - RELAX! RELAX! RELAX!
One phone call today turned my day and sent me quickly reach to my mother. There was already my sister. Luckily our worries were for nothing - my mom just walked out before lunch /
her cell

phone

was turned off/ .

.

.
This day full of emotions, I was exhausted - and here take a rest - perfect for the theme of Anne this week!
If I saw the word that Anne suggested - RELAX - I was just going to tell my sister -
RELAX! RELAX! RELAX!
На следващия ден аз попаднах на една мисъл и много се смях - може да я видите тук :
The next day I came across a thought and a lot of laughter - you can see it here:

11. Something funny: What makes you laugh? A comic strip in the newspaper? A movie? A person?
Кажете сега - Нали всички ние като деца пишехме върху потните прозорци?? И беше забавно!!!
Е, в този динамичен и яростен век - както се казва - аз ДНЕС намерих ЗАБАВНОТО, смешното тук -
Tell me now - it's all we as children write on the windows sweat?? And it was fun!
Well, in this dynamic and furious century - as it says - today I found fun funny here -
и тук: /
and here:


This is a song -
Little girl loves old bachelor -
he - do not wants her!
She says -
If you have a son - I will marry him!
12. 11 o'clock: At either 11am or 11pm take a photo of whatever it is you're doing.
Let's reflect - June
I found these days RELAX
in
THE KITCHEN -
I did mushrooms with rice and biscuit cake.
Да - моите мъже бяха щастливи!
Yes - my men were happy!